Ivan Reitman
Fan Site
Talk to Ivan! Leave comments for him to read!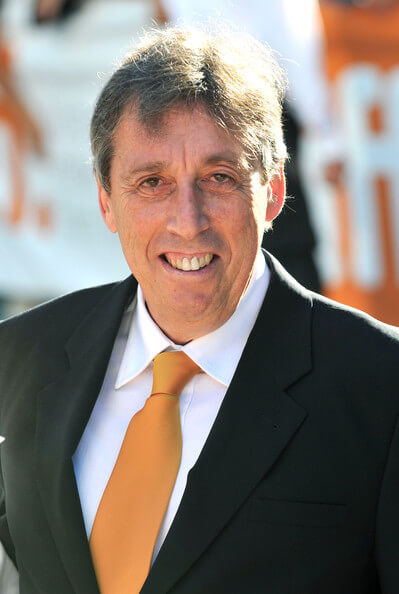 Leave comments on Ivan Reitman's movies.
IvanReitman.com
Click on movie to view movie trailer and comments.
Comment: I loved this movie I have it boxed up in the basement. Especially when bugs and daffy waabbit season then duck season and you added the road runner haha. Iam 23 years old now sometimes watch it with my younger cousins.
Heather Posted: Fri Feb 12 2016 6:02 PM
Comment: Really enjoyed this one. It was a simple story but the character depth and emotion made it relatable to just about any viewer. Sorry but I have to pitch - I've got a comparable script that could be turned into a profitable film by you and your team...DRY UP & BLOW AWAY. I'd love to share a brief two-page summary to you. All you need to do is ask. casey.baker80@gmail.com ; 315-399-3841 ; @AllForRita
Otherwise, I wish you the best and look forward to more films like Up in the Air!
Casey Posted: Wed Oct 7 2015 7:47 AM
Comment: You should make Space Jam 2. Blake Griffin said he wants to star in it.
Richard Posted: Sun Sep 20 2015 11:45 AM
Comment: An animated movie has never made me feel like it's so real. You truly know your audience! You're the best director ever!
Crbuchner Posted: Thu Sep 3 2015 6:25 PM
Comment: Ghostbusters 2 will always be an awesome movie I'm the biggest ghostbusters fan ever and I still watch both movies 3 times a week Ivan you are truly awesome.
james Posted: Tue Jun 16 2015 2:33 AM
Comment: Your films, namely GB and GB2, are a HUGE part of my childhood. Even today, I still collect GB stuff and even cosplay charity events with my GB gear (Check out The Florence Ghostbusters on Facebook). I even made a replica of Ecto-1.
PLEASE, don't let this new film be a "reboot". Adding an "alternate universe" is going to really convolute the Ghostbusters franchise. I hate that there are people in Hollywood that are more interested in pandering to millennials that don't understand truly funny subtle comedy than they are making a quality comedic film.
Again, PLEASE don't let this new film ignore the continuity that you and the amazing cast/crew of Ghostbusters have already established.
Thank you Mr. Reitman.
Brandon Posted: Wed Feb 25 2015 5:32 PM
Comment: please mr. Reitman, not do a movie wit those not funny girls! will be a trash!!!!
marcio Posted: Thu Feb 19 2015 10:10 AM
Comment: I enjoyed the movie FEDS. Would be nice to do part two. Maybe with different characters but the original two characters to be in a training position. Could use a physicaly bigger actress with brains or a group of unlikely characters rejected by society.
Susan Posted: Sun Dec 21 2014 7:49 AM
Comment: I totally want to see this movie! I loved the birds!
David Posted: Mon Oct 21 2013 3:00 AM
Comment: please make feds 2 :)X
syndie Posted: Fri Sep 27 2013 5:10 PM
Comment: Looks funny as fk
fun Posted: Tue Jul 2 2013 3:43 PM
Comment: Everyone should watch this movie it is so funny!!!
Michael Posted: Tue Feb 12 2013 3:13 AM
Comment: Wouha !
Peter-venkman Posted: Fri Mar 9 2012 4:21 AM
Comment: Awesome movie Ivan!!
Mike Posted: Thu Feb 16 2012 4:56 PM